WORKING EQUITATION
A fun way to train and connect with your horse.
Working Equitation is a three or four phase competition and is one of the fastest growing horse sports in Australia.
There are now 4 official clubs in Queensland and another about to start under the Australian body recognised by World Association for Working Equitation.
With more training days, schooling days and competitions available, it's a great time to check it out and have a go.
The sport is basically a three for four phase competition.
For beginners (Intro) it is Dressage and Style (obstacles showing off your harmony with your horse).
For other grades, Dressage, Style (obstacles - harmony) and Speed (on obstacles). The forth phase can be cattle which is used if a competition organiser chooses and applies to teams within the competition.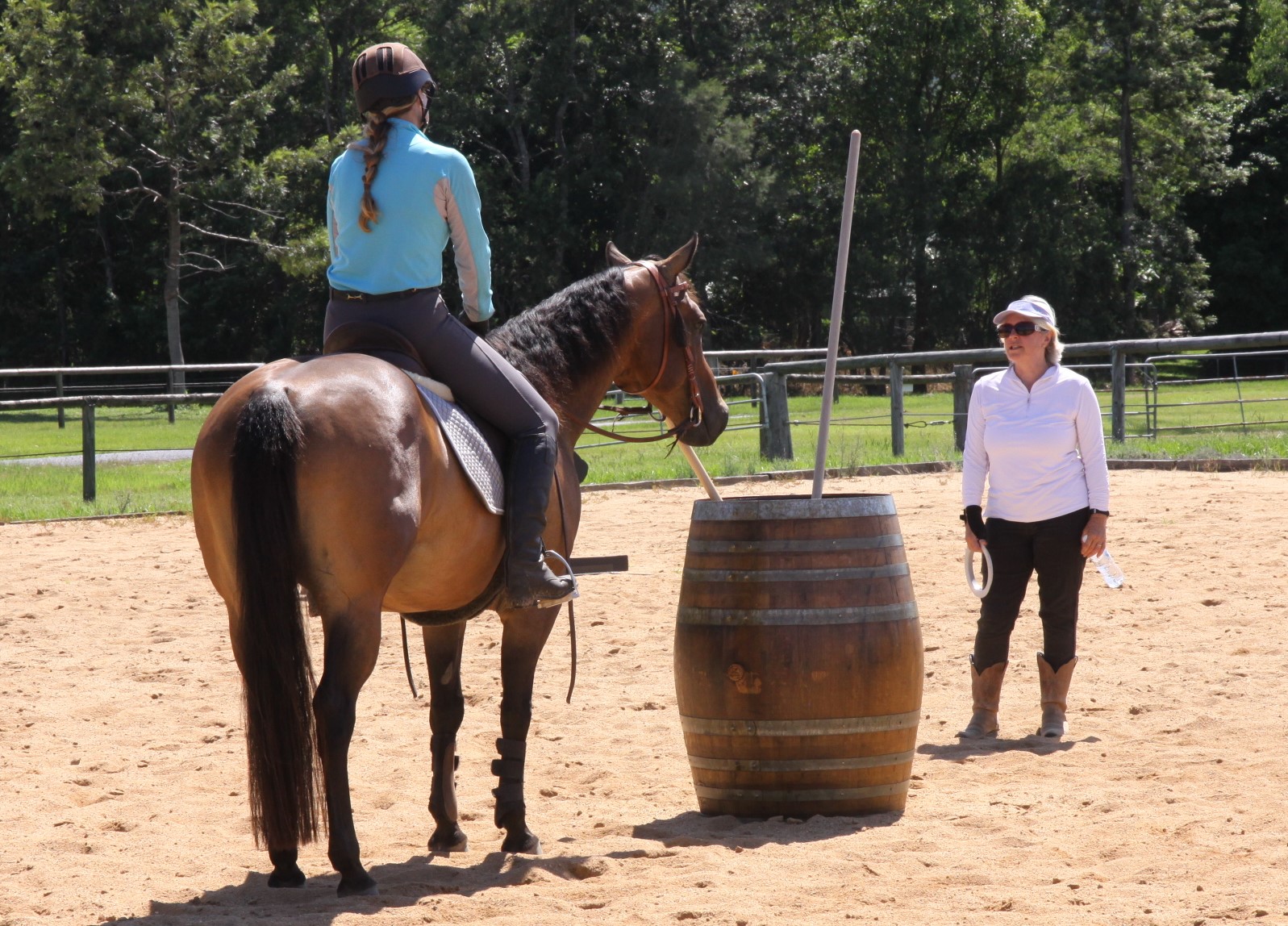 + Dressage
+ Ease of Handling
+ Speed
+ Cattle
The Ease of Handling and Speed phases are done with set obstacles. The cattle phase is optional and if it is run the scores count towards a team placings only, not for individual placings.
SUITABLE FOR EVERY HORSE & RIDER - EVEN BITLESS
Whether you ride in an English saddle, a stock saddle, a traditional bridle, split reins or a bit-less bridle… you are welcome.
For training days you must have an approved helmet, at competitions your tack must match (ie all english, all western, all stock horse etc). Note there are some bit's not permitted, check the ANWEL rule book for this.
Only an extra $10 for Day Membership to try before joining!
Click Below to Download the Official Rule Book